Below is my collection of G.I. Joes. After I found out that my wife was pregnant, I wanted to pass my GI Joes down in the event that I had a son. But Hopefully Avery will like them as well! Over the years it appears that some of my Joes are missing. I hope to eventuall replace the missing ones.
I would say that was the greatest gift that I ever received! My parents got me the USS Flagg Aircraft Carrier for Christmas. I think I was around 8 years old at the time. Never could figure out how to put it together, but my friend Keith and I decided to actually assemble it for the first time at 32 years old. Some parts are missing, but its mostly intact, eventually I want to buy the parts to make it 100% complete. I think this thing is worth about $700. It is 7.4 feet in length, nearly 3.5 feet wide. Laid Jenn next to it for perspective! You can tell how happy she was to do it!
I have a total of 244 Figures. My absolute favorite figure of my collection is the top middle Storm Shadow in the below picture. My cousin Robby gave me this figure. Hundreds of hours spent playing with this guy!

For Christmas I got some new figures that weren't included in the original photos. So here is a complete Storm Shadow and Snake Eyes in very good condition.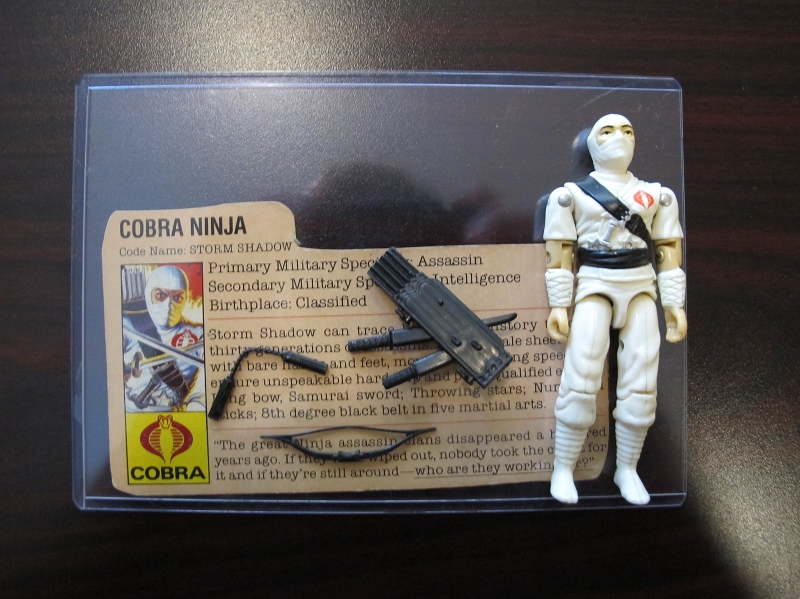 Martial Artists were always my favorite characters. Before I got my hands on Storm Shadow, Quick Kick was my favorite character, which I have 4 of. Below are the Martial Artists that I have.

Complete Flint and Shipwreck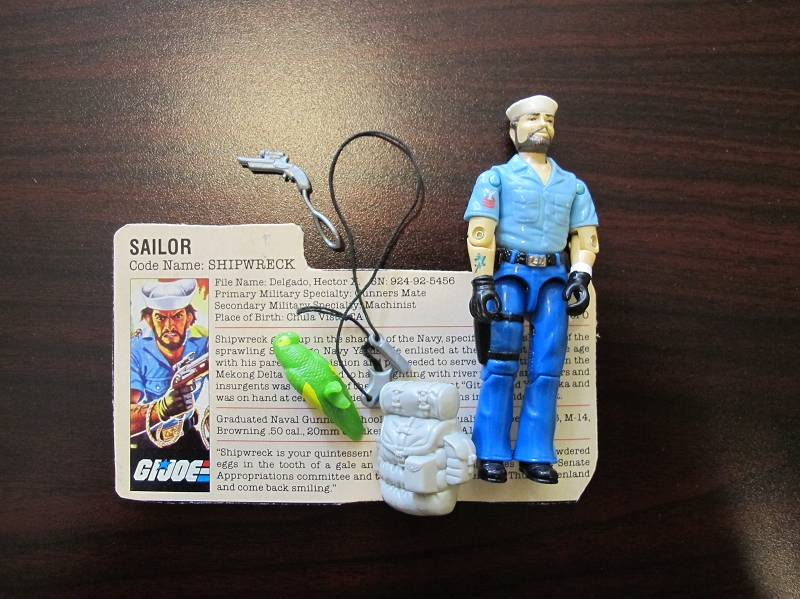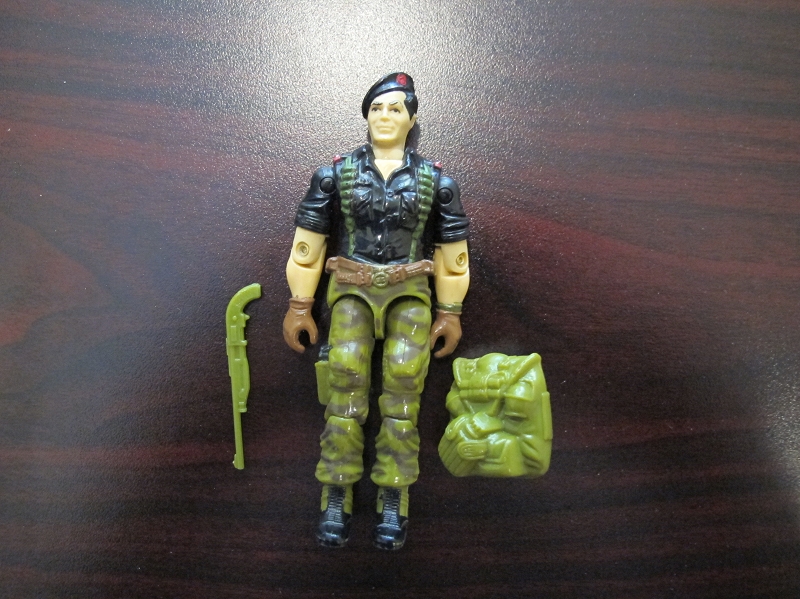 Dreadnaughts!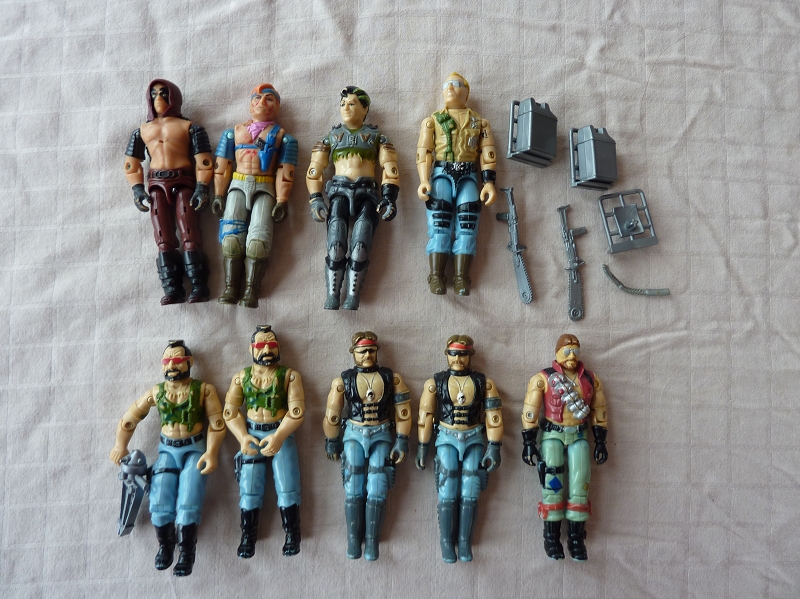 Cobra Vipers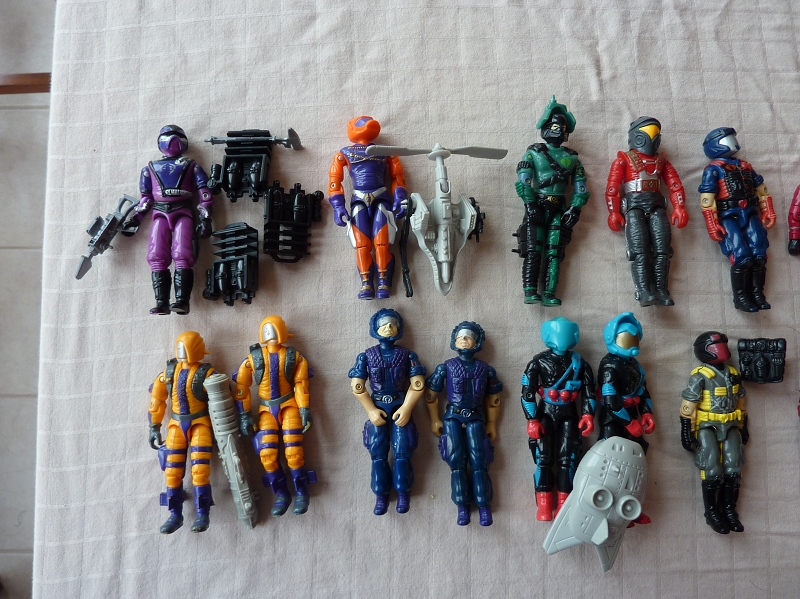 Cobra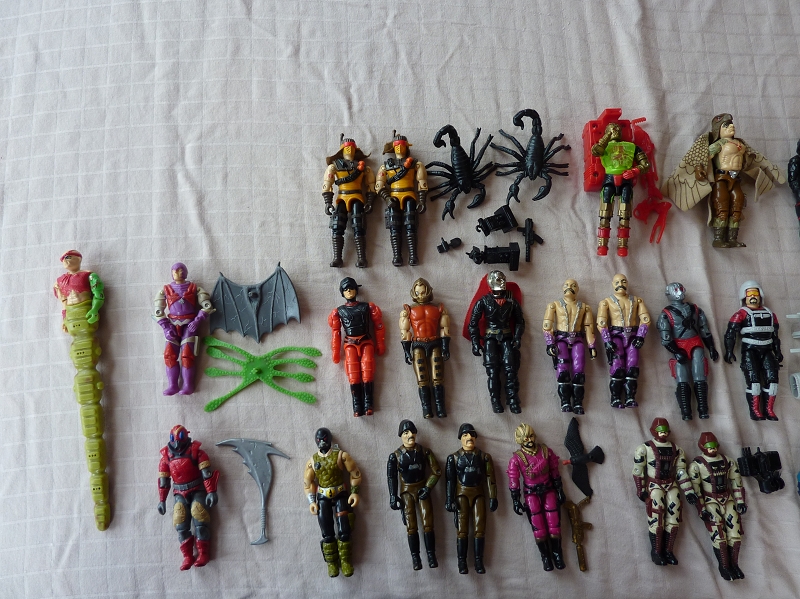 Here is a list of all my Joes. G.I. Joe List